Google+Facebook
get plugins
Google+Facebook allows you to see your Facebook stream inside Google+.
Simply Connect to Facebook, and get all the updates on your Google+
Facebook tab.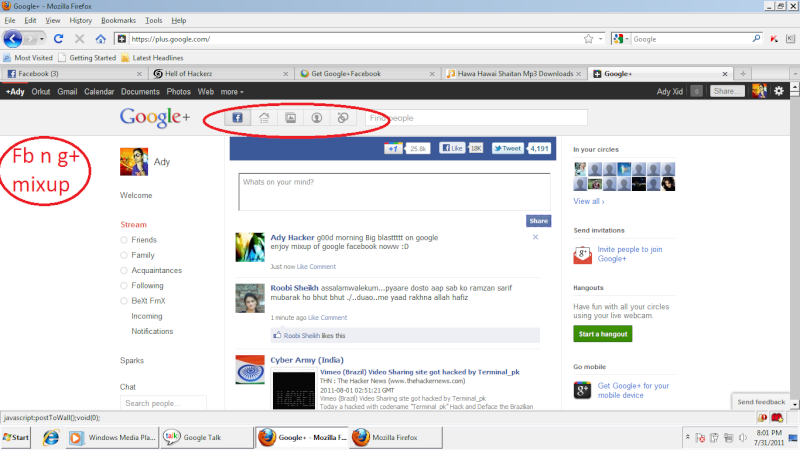 The Google+Facebook extension is currently available for Chrome and
Firefox browsers only. Due to
https://
security level issues with
Internet Explorer, Google+Facebook is not available for IE.